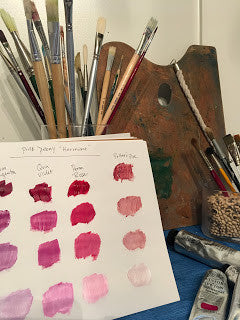 It's a busy time of year and family things have pulled me away from painting lately.
It feels so good to be back in my studio!  I have the window open and I'm listening to the gentle rain along with SiriusXM's Coffee House.  Of course, I have my cup of tea too!
I'm working of the first of two commissions I recently obtained.  I'm excited to get started on a beautiful pink "Hermione" peony.  Who doesn't love peonies?!!