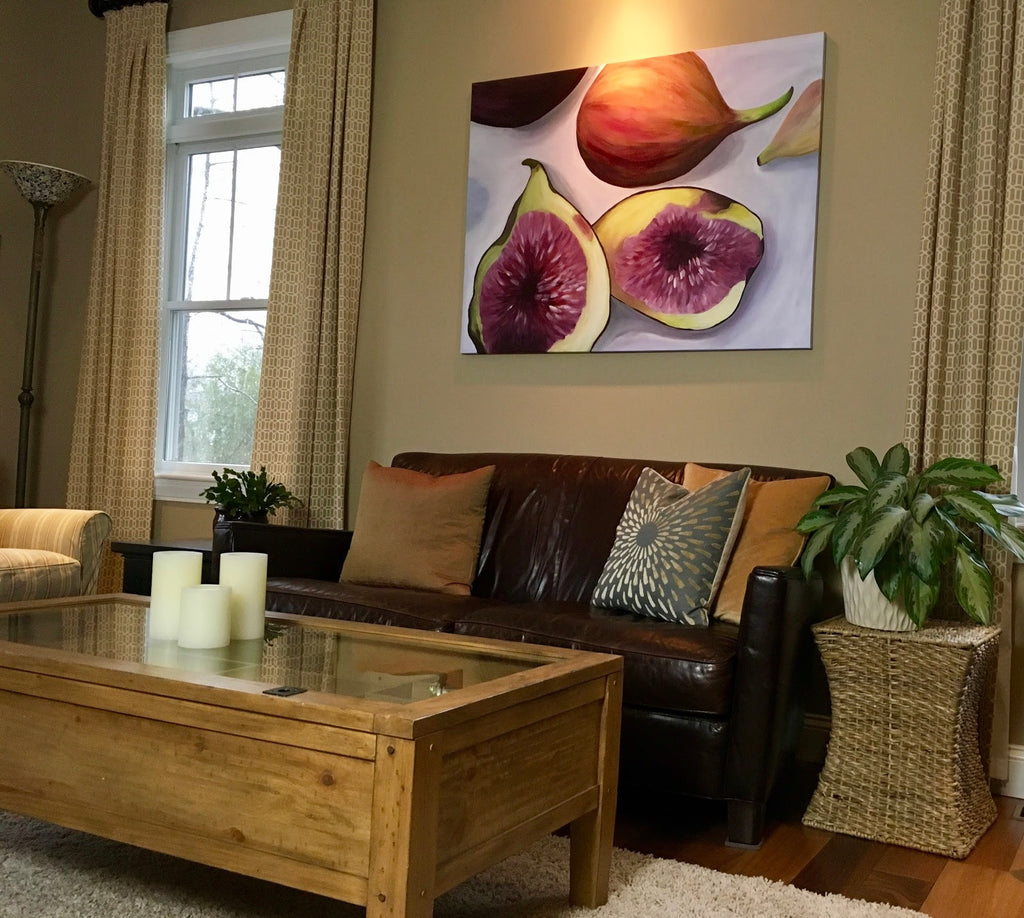 I had so much fun painting these figs!  I got the photo reference from Jacqueline while in Australia and I've been looking forward to painting it ever since.


I'm typically not too interested in doing still life paintings; however, there was something about this photo that drew me in.  Was it the vibrant colors and the interesting shapes and shadows in this photo?  I think so ... the contrast between the simplicity of four figs on a table and the variety of color and form intrigued me.
Once I sketched out the shapes, laid out the colors and grabbed my paddle brushes, I was off ...

It is so much fun painting on large canvases!  I love the physicality of it, using big sweeping strokes. There's an abstract element to it, you just go with what comes out of you, then step back and see what you've created.  It's really cool.

I totally dig these figs, do you?

---
---