Let's see what happens next!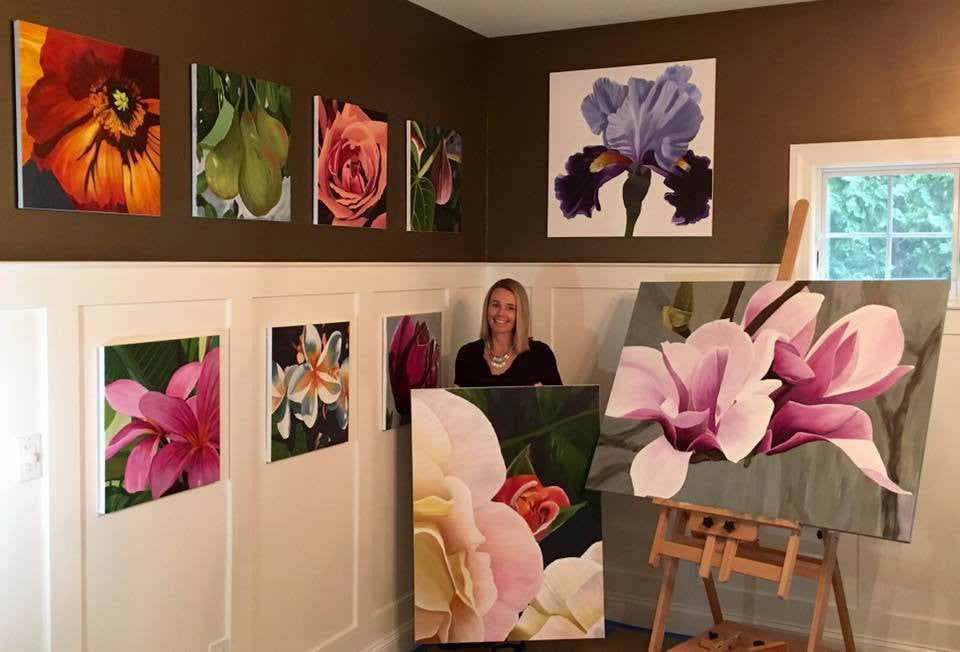 I grew up in Massachusetts in a beautiful coastal area filled with art galleries.
My passion strangely enough has been sports but art is something I have always appreciated and admired.
As an adult I found myself exploring art museums.  It's been an evolving relationship which has drawn me closer in over time.  During the years of being home with my children, I have had the time to delve into this interest even more.  Studying with a mentor, I picked up my brushes and explored what happens with paint on canvas.
At first I felt nervous about what would happen.  But with a little guidance, I found my feet and discovered I could do this painting thing!  And, not only could I do it, but I love it!
This has been my secret passion I am now sharing.  I love being in my studio, using bold colors on large canvases to create and express myself.  Painting the natural world has drawn me in too. Zooming in on the details in nature has taken me into a world of many exciting fields of color.
Here I am declaring myself to the world about my creations.  Let's see what happens next!  It's my journey and I am loving it.  I hope you enjoy my paintings too.
---
---